A Band of Brothers is a North Texas based band whose music
is a blend of Texas Country, Blues, and Rock & Roll. Everything from Joe Cocker to Willie Nelson.
The band draws creative inspiration from a wide range of musical
influences to create a style that is truly unique.
A Band of Brothers' dynamic music and diverse song
selection guarantees a crowd pleasing show.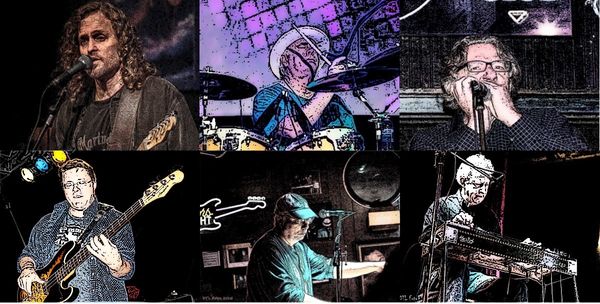 A Band of Brother is comprised of six amazing musicians:

Lex Cochran - guitar and vocals
Danny Cochran - drums and vocals
Brian (Hash Brown) Calway - guitar, harmonica and vocals
Rusty Boden - keyboards and vocals
Jerry Abrams - bass
David McMillan - steel guitar.
Whether it's a private party, corporate function, or club,
A Band of Brothers will make sure that everyone has a great time.
Songs From The Woodshed
Selected clips from A Band of Brothers - Songs From The Woodshed