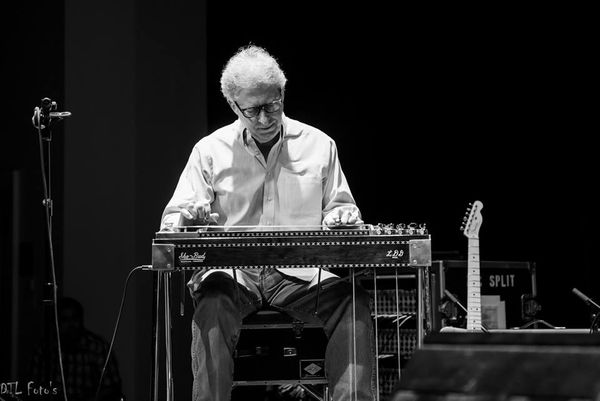 David McMillan – Steel Guitar
David has worked with many bands and artists such as Lost Country, Roanoke, Brazos, Dave Millsap, Robert Allen & Chicken Lips, Brent Van Sickle Band, Sound Express, Sammy Vaughn & the Cowtown Strings and gigs in New York with Larry Stone, Wynn Stewart, Tony Booth and Reba McEntire and many others. He has opened shows for The Judds, George Jones, Eddie Rabbit, Johnny Paycheck, Hank Williams Jr., Tammy Wynette, The James Cotton Blues Band, Dan Seals to name a few. 
David spent a decade with Jim Colgrove's Lost Country. (His longest stint with any outfit.) They released six CDs and backed up Larry Stone on his last two CDs. 
David and Danny Cochran met doing some gigs with Dave Millsap and that led to an invite to A Band of Brothers.