Sonny Collie


Bass and Vocals for A Band Of Brothers
:
written by: Melody C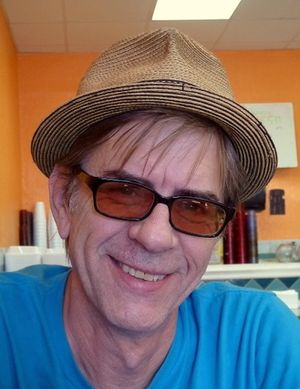 Sonny Collie has played since he was a kid, starting with Robin Siler, recorded and played in Austin with Willis Alan Ramsey, B.W. Stevenson, The Explosives, Steven Fromholz and many other Austin bands
 & artists, as well as uncounted zillions of recording sessions. After he returned home to Dallas in the mid-80s and played and recorded with purt near everybody in the Dallas blues and R&B scene and with the corporate show band Custom Made, he met Danny Cochran doing session work at Audio Dallas. 
Sonny is an FAA certificated airplane pilot, lover of astronomy, physics, geology, biology and other scientific fields, love the outdoors and he is a lifetime dog person, currently with a rat terrier... never been without a little black dog.  
Sonny Collie has recorded one solo album in 1998, 
Flames of Delight
, doing everything himself: production, recording, writing playing and singing. Let's hope he may do another one!
"My love is for soul, R&B, but I have played and do play many other styles of music. I play bass, drums, guitar and sing, and I do solo acoustic guitar singer/songwriter gigs. But I am mainly known as a bass player and singer."