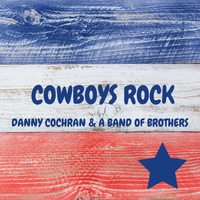 ABOB records the new release of Cowboys Rock! 

This is a great Dallas Cowboys fan song. Co-written by band member, Danny Cochran, the song also has a great ringtone for every true fan. You can buy the song at numerous stores like itunes and amazon.  
http://itunes.apple.com/album/id1179630938?ls=1&app=itunes 
http://amzn.to/2iNfglU

All of us appreciate your purchase and hope you enjoy the song!